Honolulu Pulse by the Star Advertiser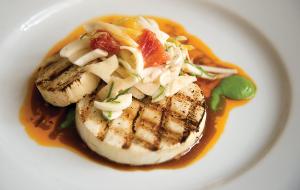 Excerpt:  The Lo-Wailea Ag connection fulfills the highest intention of Paina on the Pier — the opportunity for isle growers to draw clientele beyond Hawaii's shores.  For this year's festival, Chef Anita Lo "created a grilled heart-of-palm salad, served with Szechuan pepper sauce and topped with tiger lily bulbs and buds, oranges and raw heart of palm."
---
A wonderful interview by the folks of "She Grow's Food". Lesley Hill discusses women and farming, buying local, how the farm came to be and shares her life experiences.
Excerpt: "Taking a leap. Wandering into the unknown. Staying curious. Working. Learning. Showing up and sitting in. Taking the reins. Taking care. These were the thoughts that surfaced as I edited the video pieces (two quickly grew into four), mesmerized by Lesley Hill's remarkable journey into farming. One that starts as a 19 year-old student/tennis player in Florida, in trouble with the college dean for standing up for equal rights, lands on the tarmac of Honolulu International Airport for a year long exchange. It turned out to not only be a defining moment for Lesley, but for the agricultural community in Hawaii."
---
America's Heartland
A magazine-style, half-hour series produced by KVIE, Sacramento.
Watch episode: Episode 603 – Harvesting the Heart of Palm
Excerpt: "Lesley Hill and Michael Crowell met at the University of Hawaii, and decided on farming as their future. As pineapple and sugarcane production moved overseas, they decided that the Heart of Palm could be a replacement crop that was good for the economy, as well as being a renewable resource to benefit other farmers in Hawaii. Today they produce 15 tons of heart of palm each year, with all of the harvesting done by hand."
---
Food and Wine Magazine
A culinary explorer on Hawaii's big island signs up for three agritourism adventures and bites into her first jaboticaba.
Excerpt: "If you go hungry out here, it's because you're not paying attention," declares Kristi Clay of Wailea Agricultural Group, as she pilots her battered yellow Gator truck past stands of palms and of huge heliconias laden with waxy scarlet blooms. Clay wears several hats at the farm; today she's playing tour guide. "Here!" she hollers, tossing a small tree into my lap. "Have some lychees!" Well, call me deprived, but I've never eaten an entire branch of my favorite prohibitively expensive fruit before. Nor, for that matter, have I bitten into a freshly shucked heart of palm, tasted an a'a banana or picked a Sexy Pink, but all this and more I am about to experience in a sampling of three wildly contrasting versions of the fiftieth state's next big thing: agritourism. READ FULL ARTICLE: Eden: A Guided Tour | Back to Nature in Hawaii
---
Sunset Magazine

On the island of Hawaii, a unique collection of farmers are following their dreams ― and growing some of the best food in the world.
Excerpt: "Views extend from Mauna Kea to the Pacific, and while some areas feature orderly plantings, the sheer abundance gives the farm an almost feral quality. Near its open-air Balinese-style structures grows a huge range of fruits, from Meyer lemons to durian, a spiky, basketball-size Southeast Asian fruit equally renowned for its custardy flavor on the tongue and its gag-inducing odor to the nose. The farm's main crop, however, is hearts of palm. Following successful trials with bactris, a spineless palm native to Central and South America, the couple planted 35,000 seeds." READ FULL ARTICLE: Big Island Bounty
---
Fortune Magazine

Meet the entrepreneurs behind the Aloha State's budding industry, agritourism, and bring an appetite!
Excerpt: "The next morning we drive to Wailea Agricultural Group in the small rural town of Wailea, an hour's drive from Volcano. Co-owner Michael Crowell bounds up to our car with an issue of FSB in hand and compares me to a recent photo in our Editor's Notes. "Looks like you!" he exclaims. His partner in business and life, Lesley Hill, follows him out. They've been farming for 35 years, 12 of them on this 110-acre property, where they specialize in hearts of palm but also grow several hundred species of fruit and flowers." READ FULL ARTICLE: Tasting Hawaii
---
Hana Hou! Magazine

Excerpt:"Today, chefs and foodies are increasingly using heart of palm—sliced, diced, blanched and lightly sautéed—in salads, stir frys and casseroles, any dish that calls for a stalk vegetable with a little class. At the center of this quiet food movement is the 110-acre Wailea Agricultural Group, located above the Hamakua Coast, 14 miles north of Hilo. With thirty-five acres of peach palms (the fast-growing source of the delectable heart) the farm produces approximately 12 tons of fresh heart of palm a year, making it the country's largest producer of the high-end vegetable." READ FULL ARTICLE: Big Island Hearts
---
Honolulu Advertiser

Excerpt: "If its taste is as enticing as its name, expect big things from fresh Hawaiian Heart of Palm. The gourmet product that comes from the core of the peach palm — normally available only to restaurants or to the public in a canned version — will be among several items featured at the Celebrate Hawai'i Festival." READ FULL ARTICLE: Fresh Hawaiian Heart of Palm Versatile and Nutritious
---
Honolulu Star Bulletin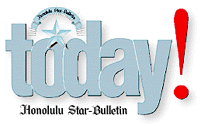 Big Island farmers are harvesting success with specialized products such as hearts of palm and starfruit
Excerpt: "From the core of the tree comes hearts of palm, a delicacy sought by gourmet chefs from Chicago to the Kona coast. Crowell and Hill are specialty farmers. As such, they don't put all their 85 acres in one plant. Their Wailea Agricultural Group, about 11 miles north of Hilo, grows red ginger and heliconia flowers, avocado, Meyer lemons and other citrus, jack fruit, rambutan, breadfruit, the recalcitrant lychee and other produce. "We're really diversified agriculture," Crowell said." READ FULL ARTICLE: Hearts & stars
Save
Save
Save
Save
2017-01-13